Pest Control Clackamas
503.777.3141
When the pests come crawling...
Pests can invade in the blink of an eye,
Don't let the invaders overtake you and your home.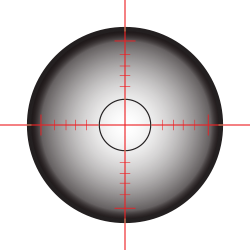 Call us to rid yourself of pests today!
Get a FREE Inspection
Fill out the form below to get your
FREE PEST INSPECTION
Dont let the pests consume your home!
Eliminating Pests For Good
If your home or office is infested with pests, call the company that will not just control them, but eliminate them. At The Killers, we have over thirty years of experience providing customers with the best pest control Clackamas has ever seen. Our company was founded on the belief that using safe products and quality service, we can eliminate your pests and leave you satisfied. Whether you have a large or a small infestation, we will take care of the problem for good.
Our Services
At The Killers, we provide a variety of services for a variety of different reasons. We understand that you may have different pest control issues than the next person which is why we offer services for all needs. We are committed to your satisfaction and the elimination of the specific pests you have. Some of our services include
A complete inspection of your home or office to assess the pest situation and determine which programs would be best suited to your needs.
The option for you to look over our programs and decide which one you want to use. The programs include
Silver Star WD for a couple wood destroying pests.
Silver Star GP for a couple general pests.
Diamond for all general pests.
Gold Star for all wood destroying pests.
Gold Star + for all wood destroying pests as well as general pests and quarterly service.
Platinum for all wood destroying and general pests, quarterly service, the protection of Bora Care, and a 10 year guarantee.
The use of the safest products for your family, your pets, and the environment.
Elimination of a variety of pests including ants, bed bugs, hobo spiders, mice, bees, fleas, silverfish, and so much more.
When you have an infestation, contact the pest control Clackamas turns to most. With over thirty years of experience, we are the team you need to eliminate your pests, not just control them. Contact The Killers today at 503.777.3141